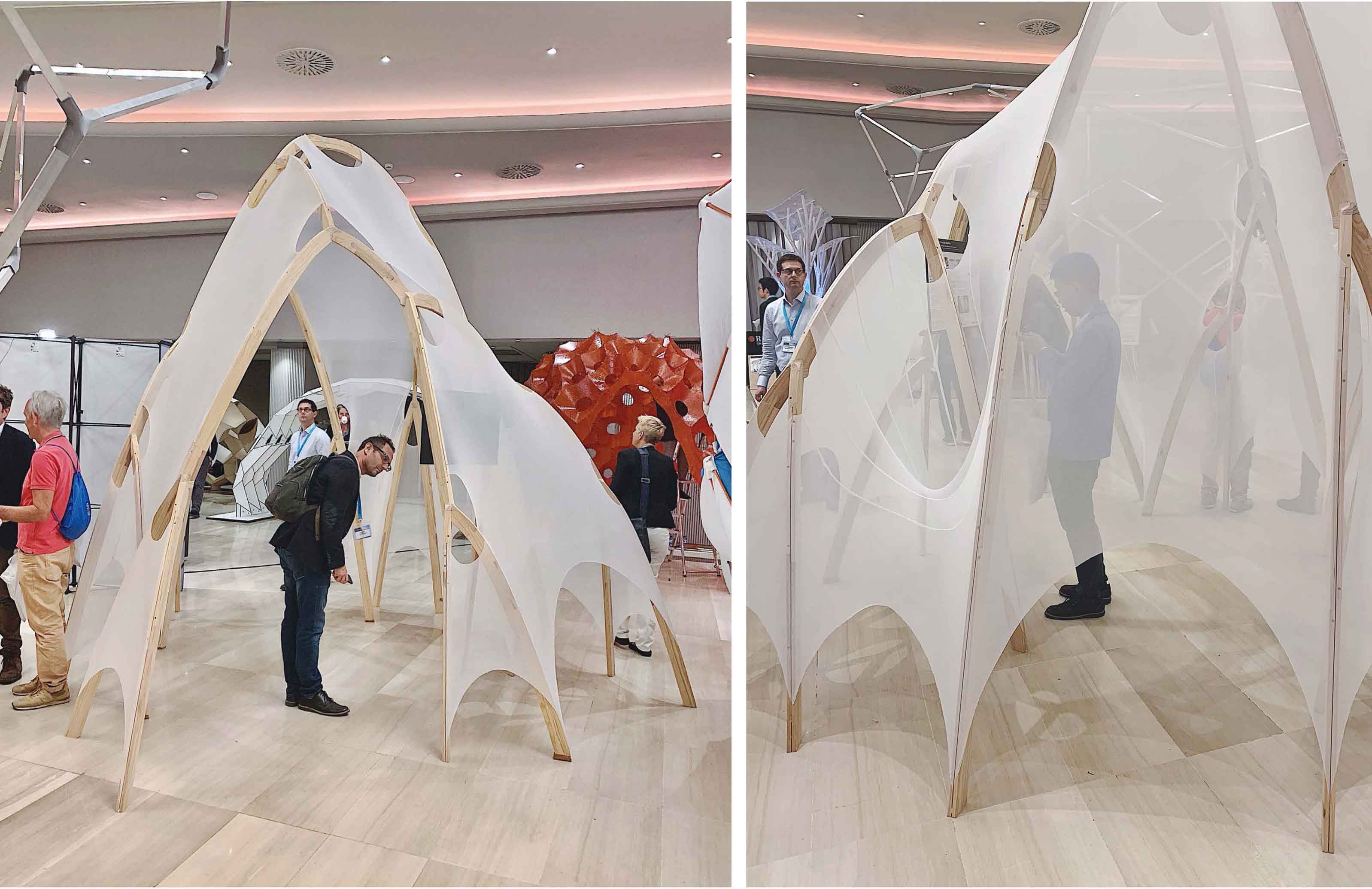 An innovative timber pavilion that capitalises on underutilised sawmill products has been recognised for its outstanding design at the recent Australian Timber Design Awards. 
The 'Suspended Remnants – Timber Pavilion' research project, led by researchers from The University of Queensland's Centre for Future Timber Structures, won the award for Stand Alone Structure at the industry awards ceremony on 30 November. 
It marks the second prestigious award for the project, which also took out the Gold Accolade in the Engineering Design category at last year's Good Design Awards. 
UQ Research Fellow Kim Baber said he was delighted to see the research project being recognised with a second national award for design excellence.
"We are competing with projects completed throughout the country, delivered from both practice and research. It's exciting to see our research project be awarded a second time," he said. 
The timber pavilion project – developed in collaboration with Swinburne University of Technology – aims to minimise waste timber through an innovative design process called 'inventory constrained design', which uses underutilised or remnant timber products that would not typically meet requirements for structural grading.
"We then combine that process of using the short lengths of otherwise underutilised timber with a funicular geometry modelling process – a form finding methodology developed by architect Antoni Gaudí over a century ago," Mr Baber said. 
"Those two modelling processes combined made the project quite unique."
Looking to the future, Mr Baber aims to apply the modelling process to larger scale buildings and structures, including trusses and roof structures.
"The process we have developed can be applied to a range of other timber products – not just short lengths of discarded or non-structural timber." 
*The Australian Timber Design Awards, now in its 22nd year, promote and encourage outstanding timber design. The awards aim to highlight, advertise, advocate, and develop a timber design ethos through the encouragement and showcasing of superlative timber design in a variety of applications.