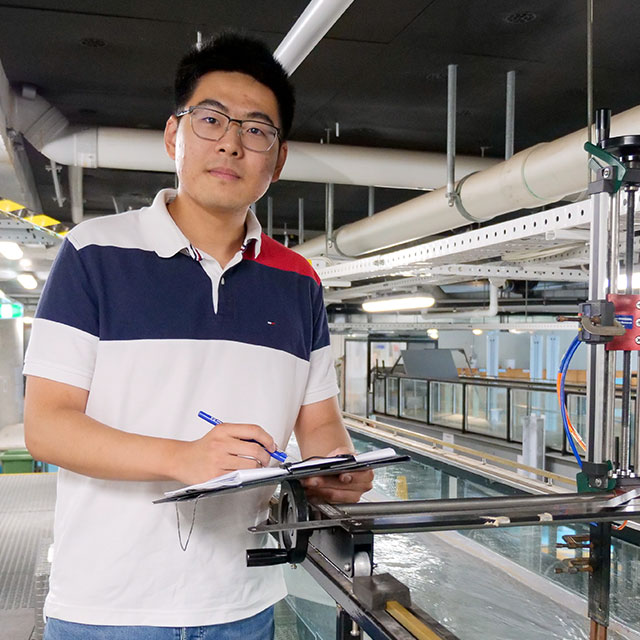 Civil Engineering student Zhenglong Li has been recognised as one of Queensland's most promising future water engineers.
He took out the Engineers Australia Michael Woodhouse Award for his project on physical modelling of pipe culverts to assist upstream fish passage.
"I was able to demonstrate that culverts may adversely impact the fish habitats of catchments as the water velocity in the culvert is much higher than a creek or other waterway," he said.
"The swimming speed of small-body-mass fish is less than the water velocity in the culverts, which could result in a reduction of the fish species as the culverts may cut down their habitats."
"Our solution was to design a culvert with baffles and longitudinal rails to create a low-velocity-zone to allow smaller fish to swim upstream."
Zhenglong will graduate from UQ this year and is looking forward to applying what he's learnt throughout his degree.
"I've really enjoyed learning how engineering designs are proposed, tested and justified, and I'm looking forward to using this experience in real-life projects as an engineer."
Supervised by Professor Hubert Chanson, this is the first time since 2010 that a UQ student was awarded this prize.