Confirmation seminar presented by Zhiruoyu Wang.
Resilience is gaining significant traction as a design paradigm in engineering. The built environment, particularly high-rise, is vulnerable to the effects of fire and, while fire safety design objectives rarely address issues related to resilience from fire. Meanwhile, the structural diagrids as innovative high-rise structure which brings a significant change to the fire safety in tall building design.
This research aims to develop an analysis framework that enables the quantifiable evaluation of the resilience of structures to fire and the incorporation of this as an objective into the design to limit the damaging impact of fires on diagrid structures.

Venue: Andrew N Liveris Building (46-914)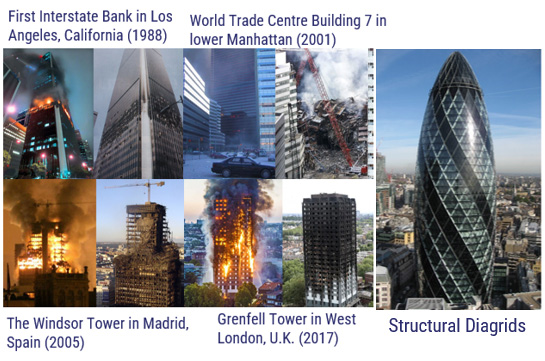 About Confirmation Seminars
The purpose of the confirmation milestone is to ensure that the candidate receives appropriate feedback in relation to the viability and progress of the thesis project and that the resources required to complete the program of research within the recommended timeframe are available. It is also an opportunity to ensure that the candidate has demonstrated the capacity and capability to successfully complete the thesis in a timely manner.
Venue
Andrew N Liveris Building