Functionally graded graphene-reinforced phononic crystals
5 October 2022

10:00am

–

12:00pm
 

Confirmation seminar presented by Liangteng Guo

Periodic structures made of two or more repetitively distributed materials are termed phononic crystals (PCs) which were proved to exhibit a frequency-selecting property for elastic waves. Introducing functionally graded distributions of graphene filler into PCs will not only improve the physical and mechanical properties of the entire structure but also create bandgaps for elastic waves. Meanwhile, graded patterns can be designed to generate desired band structures. This project aims to analyse the band structures of elastic waves in functionally graded graphene-reinforced PCs and develop efficient methods for prediction, active control, and inverse design of bandgaps in structures.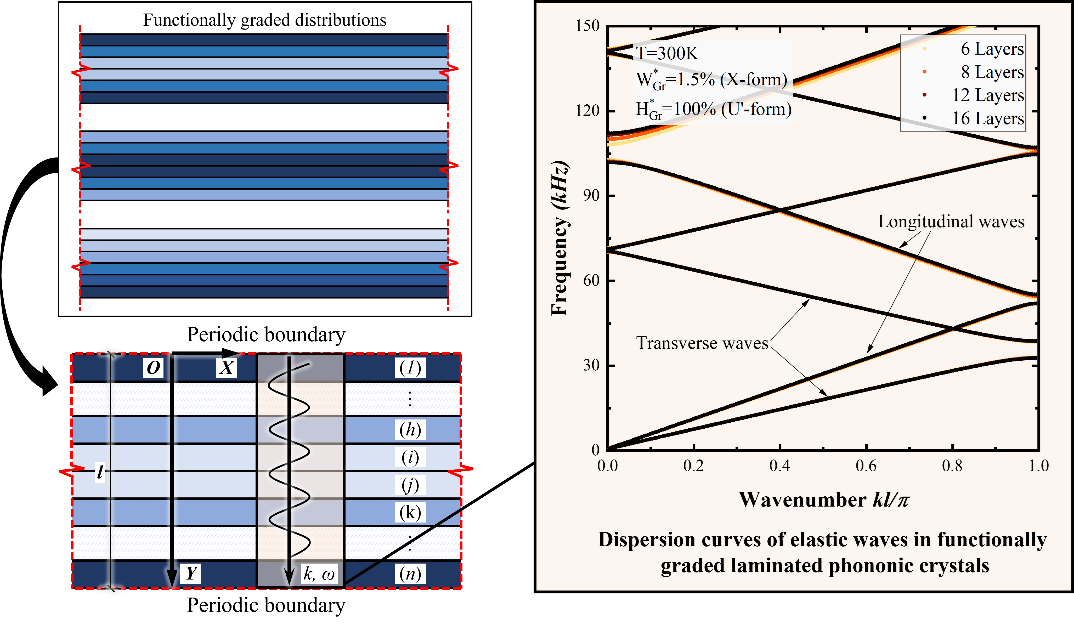 About Confirmation Seminars
The purpose of the confirmation milestone is to ensure that the candidate receives appropriate feedback in relation to the viability and progress of the thesis project and that the resources required to complete the program of research within the recommended timeframe are available. It is also an opportunity to ensure that the candidate has demonstrated the capacity and capability to successfully complete the thesis in a timely manner.
Venue
Room:
Online only Zoom link: https://uqz.zoom.us/j/84306534839