Icarus project: Understanding the mining boom-bust cycle
Mentor:
Project Team:
Project Brief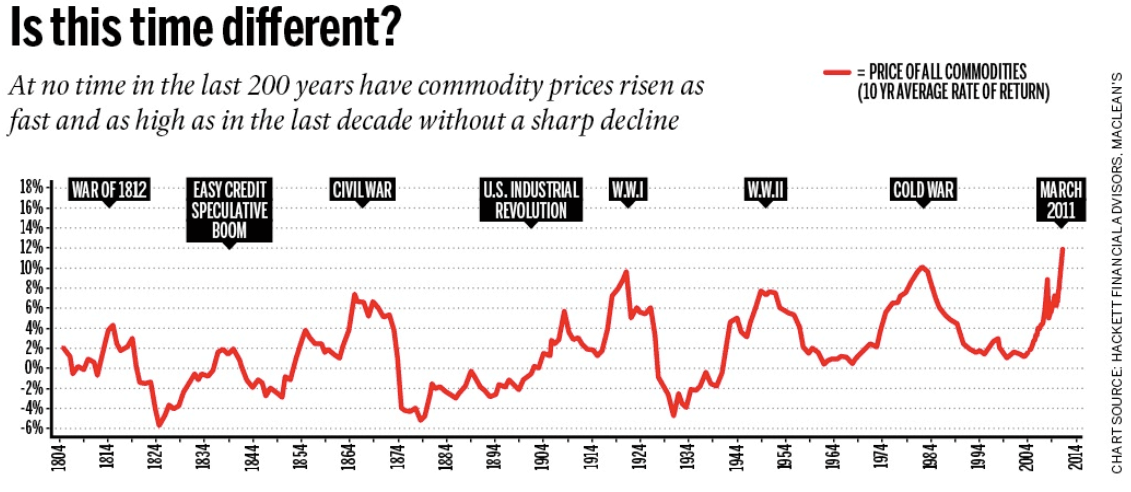 The Mining Boom-Bust Cycle
Demand ultimately drives up prices, and prompts exploration for more supply
New ore body discoveries lead to new mines, which then increase supply over demand, driving down prices (causing a bust)
Less efficient mines are then forced to close, leading to a loss of supply and dwindling stockpiles
This then causes prices to recover, leading to some old mines being re-opened
However, this fails to meet demand, causing prices to rise further, leading to another boom, and so on
Root Causes of the Boom-Bust Cycle
It's Human nature to follow the crowd (upwards and downwards!)
Mining egos make the mining industry more prone than others to boom-bust – Bipolar Disorder? – Would drugs help smooth the cycles?
Failure to understand the basics of Supply and Demand – a 1% imbalance leads to a 10% price change (up or down)
Exacerbated by Net Present Value Accounting, which delays expenditure, where possible, with unintended consequences
It's China's or the Media's fault – this time
What are some of the untended consequences?
Retrenchment of experienced professionals approaching retirement – loss of corporate knowledge
Retrenchment of early career professionals – loss of a future generation, who may not return
Poor employment prospects for graduates
Failure to attract aspiring professionals to disciplines affected, and drop in standard of those enrolling
Flow-on effects to other parts of the economy, and to family members of those affected
Solutions?
Better understanding
Better costing, timing and staging of new projects and expansions (Costs escalate in a boom, and drop in a bust – Supply and Demand again!; The best time to pursue new projects is in a downturn when prices are lower and choices of professionals are greater)
Stagger development
Can we avert or soften future Boom-Bust Mining Cycles? – If so, how?
The Mining Industry should not chase each other down the slippery slope
Project Report
The project of 'Understanding the Mining Boom-Bust Cycle' addresses the issue of the ups and downs in the mining industry, by collecting everyday prices in the past 32 years, share price history of four companies (Rio Tinto, BHP billiton, Atlas Iron Limited and Fortescue Metals Group) as well as monthly Iron Ore prices since 1980.Three Excel documents with several spreadsheets and corresponding graphs are generated for analysis. All data are retrieved from online resources.
The cycle reflects the relations between demand and market. Demand drives up prices, followed by the discovery of new ore and new mines, which then increase supply over demand and the price goes down. Prices can then recover with the help of reopening old mines, and this fails to meet demand, which then rise up the prices. The boom-bust cycle is still ongoing.
Root causes are discovered only according to the mentor's demonstration. Firstly, the upwards and downwards are the nature of all industries. Cycles of prices can be easily found in markets. Secondly and the most importantly, the imbalance can make much more influences to the prices than it seems. There appears to be the fact that a 1% imbalance leads to a 10% price change, either upwards or downwards. In other words, prices exaggerate the situations in the field of demand. Thirdly, China's economy is affecting the mining industry in Australia.
There are consequences of this kind of cycle, which are mainly negative ones. Experienced professionals are confronted with possible retirements due to the lack of corporate knowledge. However, the major disadvantages happen to mining engineering graduates as it is hard for them to be employed. It is also significant to note the failure to attract aspiring professionals to disciplines affected and drop in standard of those enrolling. In addition, mining Engineer has been cancelled from the SOL in Australia this year, which implies that it becomes more and more challenging to import intelligence in the field of mining engineering.