The Australian Research Council (ARC) has today awarded three major grants to The University of Queensland to establish two new industrial research hubs and a training centre. Education Minister Jason Clare announced the outcomes of the ARC's Industrial Transformation Research Hubs and Industrial Transformation Training Centres today.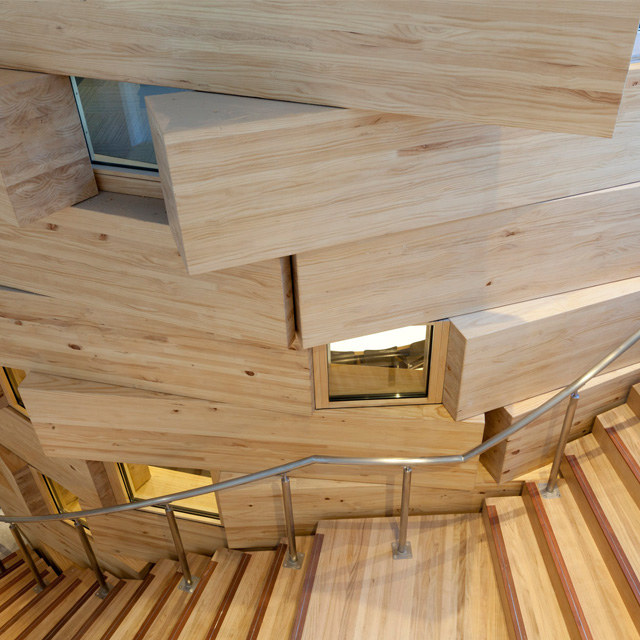 Associate Professor Mark Blaskovich from UQ's Institute for Molecular Biosciences will lead the ARC Training Centre for Environmental and Agricultural Solutions to Antimicrobial Resistance. The centre will position Australia as a global leader in developing industry-led solutions to fight antimicrobial resistance in agriculture and the environment, contributing to cleaner water, improved animal health, and new antibiotics.
Professor Keith Crews from UQ's Faculty of Engineering, Architecture and Information Technology will head up the ARC Research Hub to Advance Timber for Australia's Future Built Environment. The hub will explore the potential of products to transform building and construction industries in Australia while reducing greenhouse gas emissions. And the ARC Research Hub for Advanced Manufacture of Targeted Radiopharmaceuticals will be led by Professor Kris Thurecht, at UQ's Australian Institute for Bioengineering and Nanotechnology and Centre for Advanced Imaging. The hub will partner with major national and international pharmaceutical and biotechnology companies, to bring significant onshore capability to manufacture next-generation medical devices and technologies.