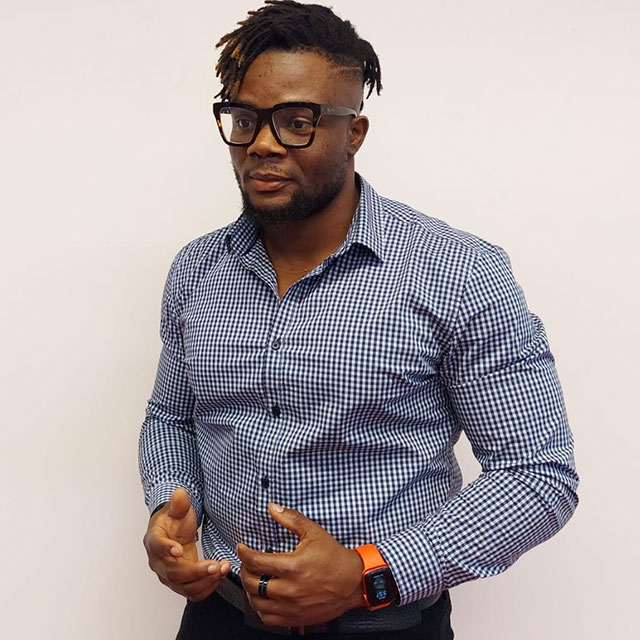 PhD candidate Arinze Ezieke is one of three Queensland representatives selected for the Falling Walls Lab Australia Final in Canberra on 1 September.
The School of Civil Engineering student recently pitched his work at Falling Walls Lab Queensland and was successful in being selected as a finalist for Canberra.
He'll now go on to pitch against other innovators with their research, business model or initiative based on the concept 'Which walls will fall next?'
Mr Ezieke's research has the potential to change the agricultural sector with his pitch of Falling the wall of waste to energy.
"Bioenergy from agricultural residues such as fruit rejects from berry cultivation could contribute to the potential attainment of Australia's Renewable Energy Target and to the sustainability of the agricultural sector," he said.
"Our research proposes a relatively simple and cost-effective strategy to maximize energy recovery from digesters treating fruit waste, which when coupled in a biorefinery system would allow the sustained closed-loop management of agricultural residue."
This idea will be put to the test in the presence of a jury of distinguished academics and businesspeople, usually led by Australia's Chief Scientist.
"You would be amazed at the number of research students worldwide that are caught up in self-doubt and imposter syndrome over their research. This event has provided me with assurance and confidence in the novelty and importance of the work carried out in my research."
Finalists from Falling Walls Lab Australia in September will each receive a prize of $1,000 and support from the Australian Academy of Science on their participation in the Berlin Falling Walls Conference in October.
Tune into the virtual screening of the Final on Wednesday 1 September, 2.00–4.00pm