This article was originally published in Contact Magazine.
There are many ways we can choose to remember the people we love, but for the family of Roger Trundle, his legacy was best celebrated by supporting the next generation of civil engineers at UQ.
The Roger Trundle Memorial Scholarship was established in 2015 by Roger's wife, Marjorie, and his two children, Matthew and Jennifer. Each year, it is awarded to a driven civil engineering student whose academic progress is threatened by financial, educational, geographic or cultural disadvantage.
Roger's son, Matthew, says the scholarship is a fitting reflection of Roger's life and the family's belief in education and opportunity.
"The Trundle family are very proud to sponsor this scholarship in memory of our father and husband, Roger, who was once a Civil Engineering student at UQ," Matthew said.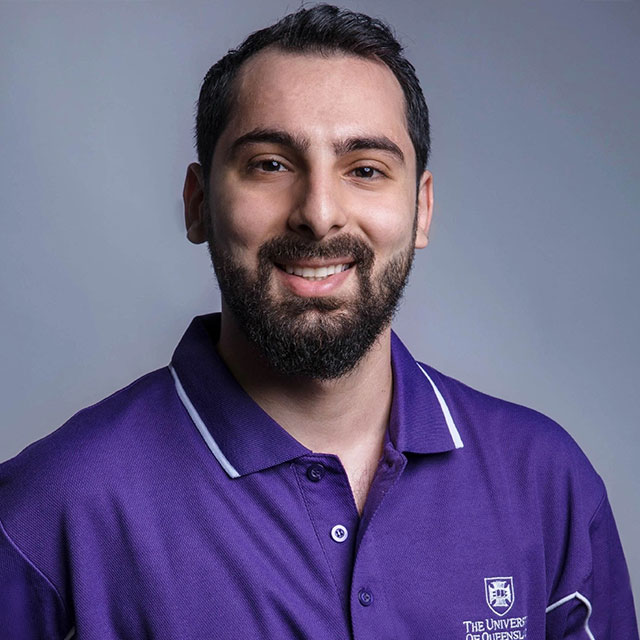 "The education he received opened opportunities for employment as an engineer and led to a successful career in the construction industry, and through this scholarship, we hope to make a difference in the lives of students who display great potential, enthusiasm and drive to succeed."
The 2020 Roger Trundle Memorial Scholar was Youssef Eskifeh (pictured), who left his home in Syria three years ago to pursue Civil Engineering at UQ. The journey has not been easy for Youssef, who has had to worked tirelessly and through many hurdles towards his dream career.
"I will never forget moment when I knew that I was awarded the scholarship, because it is the highest achievement I have and the thing that I am most proud of," Youssef said.