UQ civil engineering researcher Professor Chien Ming Wang has had a stellar year in 2019, receiving esteemed awards and recognition within Australia and around the world.
Professor Wang was named a Fellow of the Australian Academy of Technology and Engineering in October, recognising his leadership in applying science, technology and engineering to solve real-world problems.
UQ Vice-Chancellor and President Professor Peter Høj AC said that as an Academy Fellow, Professor Wang had joined some of the country's most influential innovators.
"Academy Fellows are elected on the basis of their expertise and translation of deep research into real-world outcomes," Professor Høj said.
"Professor Wang is considered one of the best civil engineering researchers in the world – ranking among the best in the latest Stanford University Worldwide Survey.
"He has almost 600 publications and more than 16,000 citations to his name and is well known for his work in offshore engineering and floating structures on a scale large enough to support urban populations."
On top of these honours, Professor Wang was also awarded the prestigious 2019 JN Reddy Medal for his original and sustained contributions to the advancement of structural mechanics And the 2019 Nishino Medal for his distinguished achievement and contributions in the area of structural engineering and construction in the Asia-Pacific region.
A globally renowned expert in 'very large floating structures', he believes that establishing well-engineered floating communities could be the answer to many of humanity's environmental and social issues.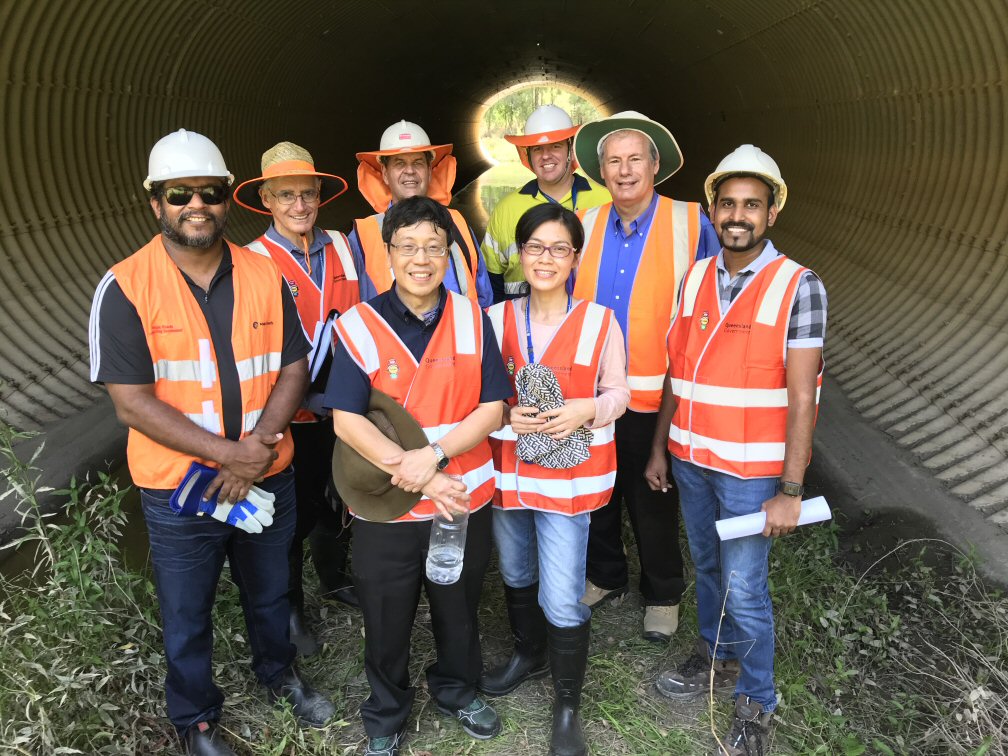 Professor Wang holds multiple international patents on a variety of designs for floating structures, including a bunker facility and breakwater windbreak structures, as he works to make this dream a reality.
"Earlier this year I was appointed the leader of the research programme on offshore engineering and technology of the Blue Economy Cooperative Research Centre," he said.
"We have received $329 million from the Australian government and 40 other industry partners to conduct research on sustainable seafood production and renewable energy over 10 years.
"Through this research, we hope to deliver innovative designs of floating offshore fish farms for the Australian aquaculture industry."
"In the coming years, my research team and I also hope to develop cost-effective solutions to protect fragile shorelines and coastal infrastructure from severe storms unleashed by climate change."
Media: Professor CM Wang, cm.wang@uq.edu.au, UQ communications, Genevieve Worrell, g.worrell@uq.edu.au, +61 408 432 213.