Advancing the performance, economics and uptake of electric vehicle (EV) technology globally will be the focus of The University of Queensland's first dedicated e-mobility researcher Dr Jake Whitehead.
The new research position – the Tritium e-Mobility Visiting Fellow – aims to make a significant contribution to the sustainability of the transport sector which is one of the main generators of air pollution and greenhouse gas emissions around the world.
Dr Whitehead said he was honoured to take on this exciting role for the next two years, and relished the opportunity to continue building on UQ's existing transport and energy research.
"EV technology, and e-mobility more broadly, present enormous opportunities for Australia," Dr Whitehead said.
"From an economic perspective, we have a unique opportunity to build on our existing mining expertise, and transition our resources sector towards the growing global demand for the minerals required to produce batteries and EVs."
A $1.5 million donation to UQ through The Trevor and Judith St Baker Family Foundation will fund the new position.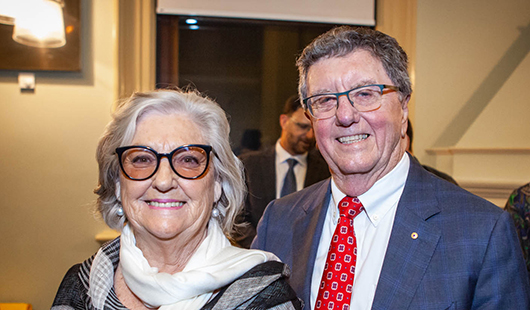 Dr Whitehead will work alongside leading researchers at the UQ Dow Centre for Sustainable Engineering Innovation as part of the 'Rapid Switch Project'.
The Rapid Switch Project is an international research initiative originating at the UQ Dow Centre, which seeks to identify the most viable and rapid pathways in the global transition to a low carbon economy.
"EV technology will reduce both carbon and particulate emissions, helping not only the environment but also improving air quality and reducing the impact of fossil fuel vehicle emissions on our health.
"Transport costs can also be reduced by at least 70 per cent through the use of EVs, meaning we can travel from A to B cheaper and also transport goods at a lower cost.
"Finally, EVs can support the uptake of renewable energy and lead to a more stable electricity grid by acting as 'batteries-on-wheels'."
The new Tritium e-Mobility Visiting Fellow was named after the internationally recognised e-mobility company Tritium, which grew out of a solar car racing team at UQ in 1999.
For more information about future Tritium Fellows, please contact the UQ Dow Centre.
Media: Dr Jake Whitehead, j.whitehead@uq.edu.au; UQ Communication, Genevieve Worrell, g.worrell@uq.edu.au, 0408 432 213.