A team of postgraduate architecture and engineering students from The University of Queensland unveiled their cutting-edge sustainable bamboo building design to an international audience last week, beating out more than 60 rivals to bring home third place in a competition held as part of Expo 2019 in Beijing, China.
Harry Mills, Mateo Gutierrez Gonzalez and Hamish Buchhorn, supervised by UQ Architecture and civil engineering academic Fellow Kim Baber, designed 'The Ternary Shed' for the International Bamboo Construction Competition (IBCC)
The competition was aimed at encouraging university students across the world to explore the potential construction applications for bamboo poles and engineered bamboo products.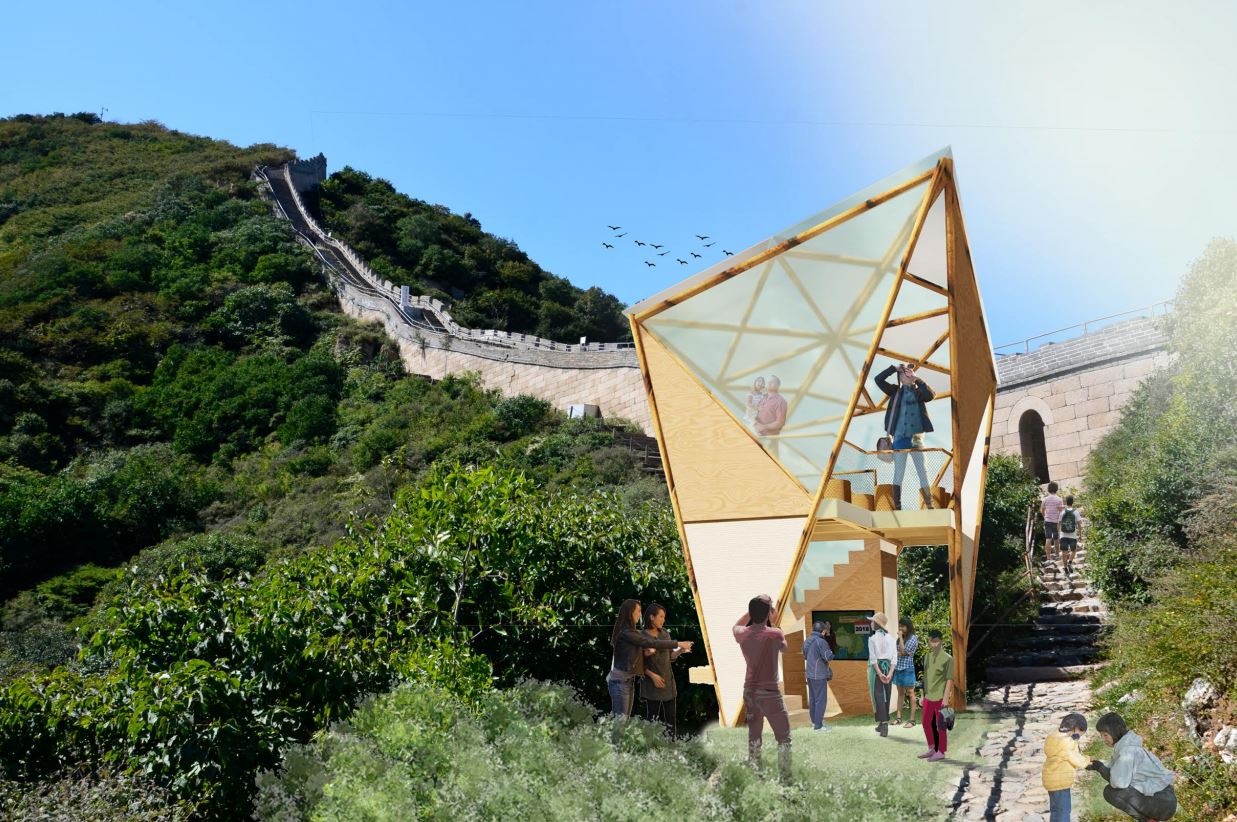 Bamboo is growing in popularity as a material for a wide range of products in Australia, mainly in flooring and furniture, but the Australian construction industry could benefit if regulatory changes were made to incorporate bamboo as a structural building material option, coveted for its high-strength, light weight and fast-growth crops.
PhD candidate Mateo Gutierrez Gonzalez, a structural engineer specialising in bamboo structures, said the team explored a range of bamboo products, including round bamboo, laminated bamboo and bamboo veneers in their project, to show all the structural and architectonical possibilities that the material can offer.
"The Ternary Shed is a quick-build, low-cost, sustainable and multifunctional pavilion, and all of this is made possible through the strength, beauty and flexibility that bamboo can offer to a design," Mateo said.
Having represented Australia in front of an industry and academic jury of 23 experts, the team were thrilled with their achievement.
Master of Architecture student, Hamish Buchhorn said it was a huge honour for the team to showcase their collaboration on the world stage.
"This project blossomed because it utilised the expertise of people from difference disciplines," Hamish said.
"Feeding ideas and concepts back and forth allowed us to push the project in exciting new directions and to really show off bamboo as a feasible building material."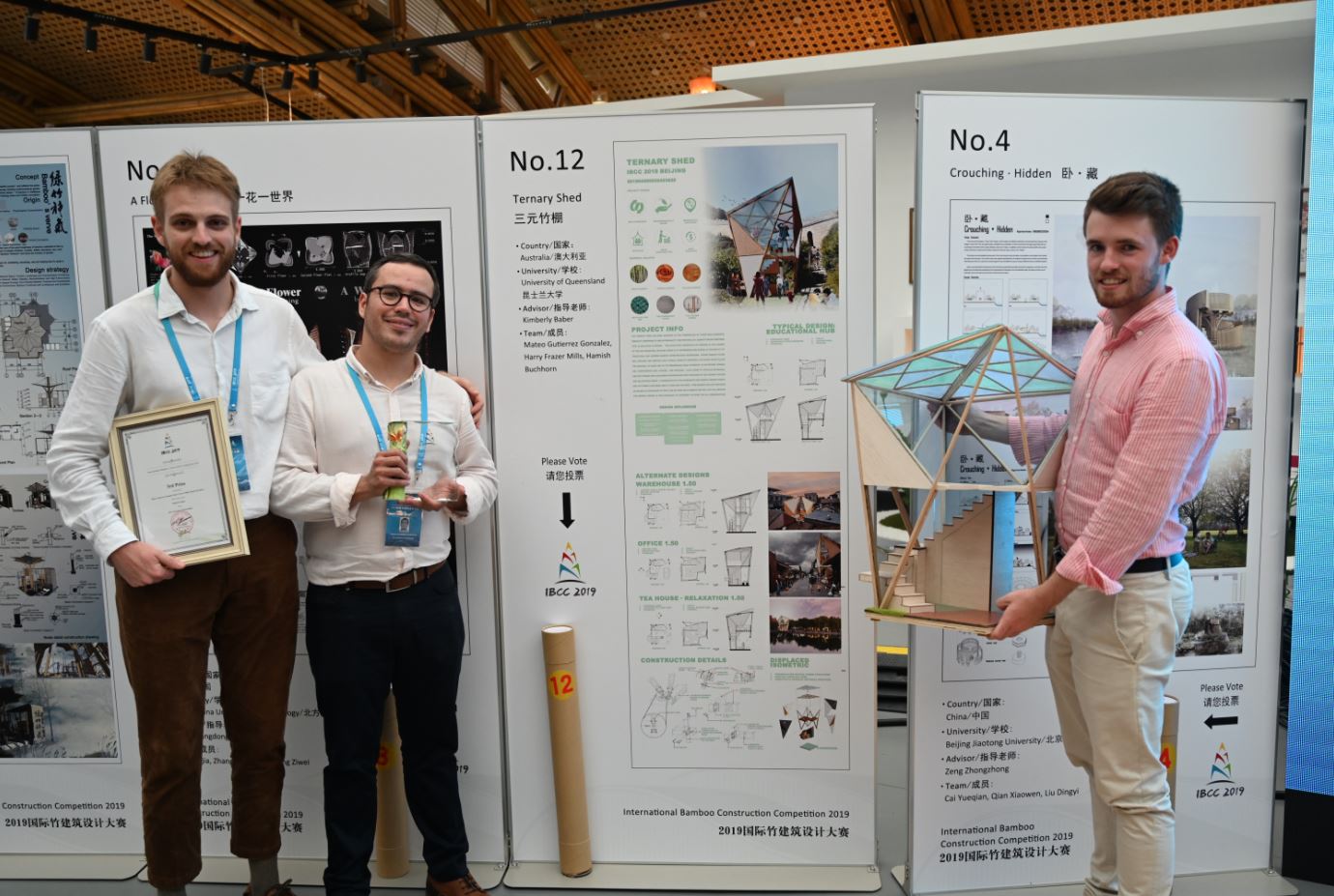 Acting Head of School of Civil Engineering, Professor Carlo Prato agrees that the best research and discoveries happen when bright minds join forces to overcome traditional ways of working.
"This is a wonderful example of the joint effort that the Schools of Architecture and Civil Engineering are making to create something that moves well beyond the old siloed thinking, and projects us into a future where we will work around common themes like sustainability, health and smart communities."