Fifteen UQ civil engineering students have returned from a two-week tour of China after experiencing one of the most prominent hydropower engineering sites in the world.
The all-expenses-paid Hohai Study Tour gave the group the opportunity to visit some of China's best civil engineering universities, become familiar with the Chinese culture and gain insights that they could bring back home.
Second-year student Alice Liddy said the tour had been the highlight of her UQ experience.
"Not only did we see amazing things, try amazing food, and meet amazing people, but it made me excited to become a civil engineer," she said.
Students were accompanied by civil engineering Lecturer, Dr Jurij Karlovsek and visited three destinations, including Nanjing, Yichang and Shanghai, as well as participating in projects at Hohai University and Tongji University.
"They all showed a different side of Chinese culture and infrastructure," said Alice.
"Nanjing has a rich historical significance and the major tourist sites were from the time of the dynasties; in Yichang we got to see China's natural beauty as well as the Three Gorges Dam and the surrounding city, and Shanghai seemed to combine everything, new and old, innovative and traditional."
Second-year student Angus Cannon said experiencing one of the world's modern engineering marvels firsthand – when tourists usually aren't allowed access - was the high point.
The Three Gorges Dam is a hydroelectric gravity dam with an installed capacity of 22,500 megawatts, making it the world's largest power station.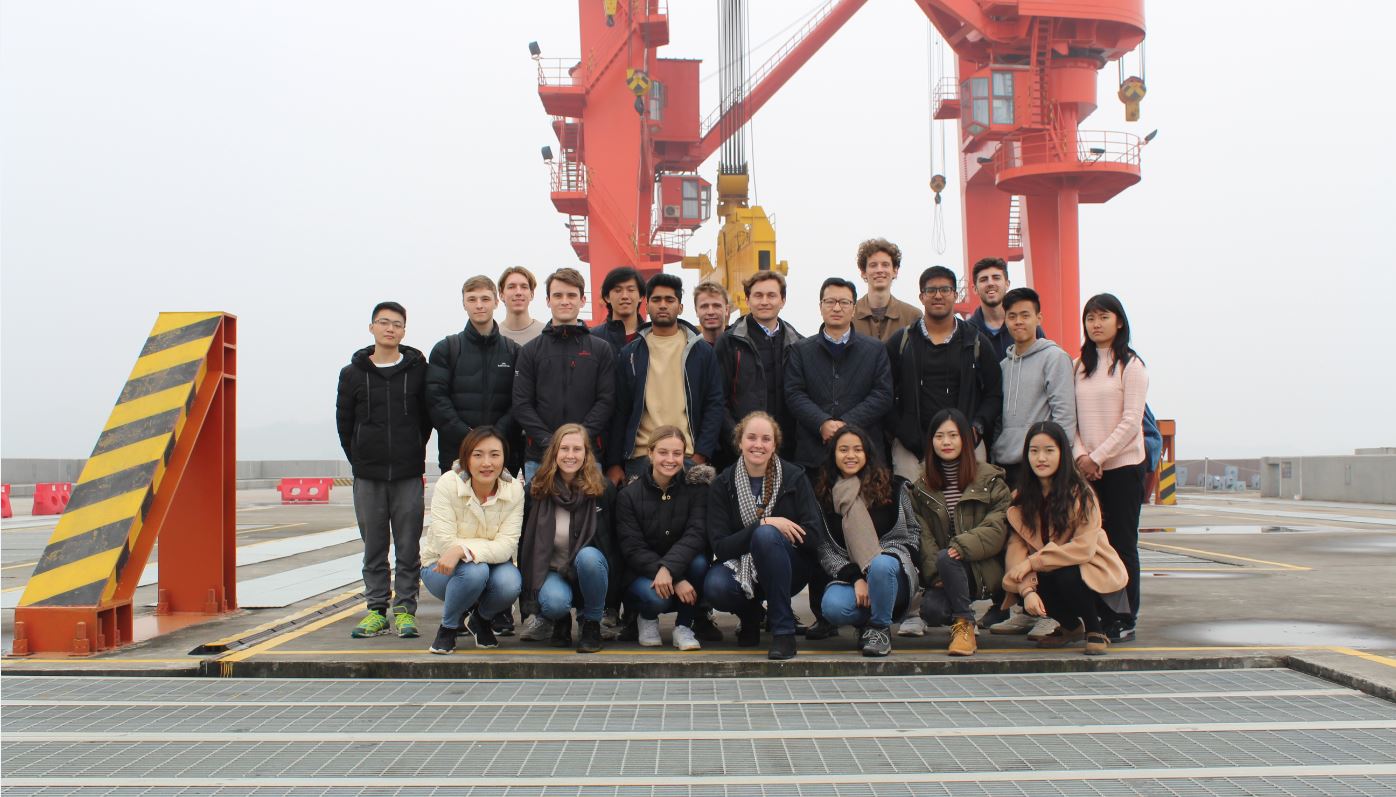 "We first visited the information centre and learnt about the construction and serviceability issues that go into creating a mega structure such as the Three Gorges Dam," he said.
"We first got to see the five-stage ship lock that transported massive ships upstream and were awestruck by the scale of the operation and the amount of concrete used.
"The newly operational ship lift further amazed us by how they could vertically lift 3000-tonne ships over 100 metres using counterweights.
"The eerie mechanical whines that accompanied both ship transportation mechanisms were a constant but this disappeared when we finally made on top of the damn.
"It was very peaceful as we got to appreciate the scale of the operation and how fortunate we were to be witnessing it."
Download the student reports below to find out more about their experience on this trip:
The study tour is set to run again in November 2019 as a partnership between Hohai University and the University of Queensland, for more information contact the EAIT International team at international@eait.uq.edu.au
More options for UQ students to participate in global experiences are available on the UQ Abroad website.